Brand:
| | | |
| --- | --- | --- |
| Availability: | | Out Of Stock |
| Buy for points: | | 104300 |
Notify me of availability
Specification:
Strength
Endurance
Fat loss
Concentration
Boost your metabolism
Suppress your appetite
Increase your energy
Turn your body into a Thermogenic fat burning furnace
Yellow Bullet with Ephedra by HardRock is one the most intense, and effective, Ephedra Diet Pill supplements on the market today. Created in the same tradition as NVE Pharmaceuticals Yellow Jackets with Ephedra and NVE Yellow Swarm with Ephedra, Yellow Bullet Diet Pills offer a new generation of stimulating weight loss potential.
Why waste your time with non-Ephedra based products? Ephedra is also well known the world over under the name Ma Huang, and has been used for 5000 years in traditional Chinese medicine. Ephedra has been studied more than any other weight loss supplement, and the reason it's so popular because it really works. You don't have the time or money to waste on fad pills taking Yellow Bullets with Ephedra.
Whether you want to melt away the last few pounds that cover your carefully sculpted physique, or you're just sick of the yo-yo diets and unfulfilled promises, Yellow Bullet with Ephedra will help you meet your goals. This is a serious supplement for serious results. The combination of 300mg of caffeine, a full 25mg of Ephedra, and 3mg of Synephrine will turn the heat up, turning your body into a thermogenic furnace that burns calories all day long as if you were working out. From your very first Yellow Bullet, you'll feel the effects and know they're working.
Since Yellow Bullets active ingredients also suppress your appetite, you'll also enjoy the added benefit of having an easier time sticking to your diet plan. You'll burn more calories, eat less and see marked results. Because your Yellow Bullet dose is packed with energizing supplements that includes Ephedra, you'll have the energy and focus to get through the day, and your next workout, like never before. You'll be sharper than ever while meeting your weight loss goals.
Other Ephedra Products require you to take two, four, or six pills a day, maybe even more. Yellow Bullet with Ephedra packs all the weight loss power you need into one pill, so additional dosages are never needed or recommended. Take one Yellow Bullet in the morning and burn calories all day long.
Product name:
Yellow Bullet
Container size:
100 capsules
Serving size:
1 capsule
Servings per container:
100
Supplement facts:
per 1 capsule
amount
%DV
Caffeine Anhydrous
300 mg
-
Proprietary Blend:
Ephedra Extract (25 mg Ephedra Nevadensis), Glucuronolactone, Phenlethylamine HCL, Synephrine Caprylate, Nettle Root Extract, Yohimbine HCL, Xanthinol Niacinate, Picamilion
925 mg
-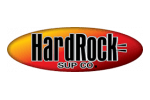 Rock Hard Supplements is Australia's number one online store with discounted bodybuilding supplements. It supplies the best of the best Internet companies with supplements providing a big discount. Hard Rock online store offers products like protein, creatine, amino acids, fat burners, mutli-vitamins, protein bars, sleeping aids, weight gain protein supplements, whey protein powder. The shop is stocking only the best products from all the leading brands, and the customers will get the discount for each product.