Shipping from £ 7.21 in 24h!
Brand:
| | | |
| --- | --- | --- |
| Availability: | | In Stock |
| Buy for points: | | 90300 |
Specification:
Strength
Mass
Endurance
Regeneration
Cell Volumizing Creatine Formula!
Extreme Pumps and Energy Support!
If you want to enhance your performance in the gym and add serious size onto your frame, then look no further than Storm®. We are talking about serious size, not extra fat from the sugar-loaded creatine products of the past. We use only the finest and most advanced blend of creatine including magnesium creatine chelate, which is a patented form of the molecule that has been shown to boost strength after only 2 weeks of use. This coupled with the potent blend of nitric oxide boosters and insulin potentiators that make up Storm's® delivery system makes it the most potent volumizing formula available.

It Has a Superior Delivery System:
Storm® uses a unique delivery technology called iNOXsulin-7™, that speeds up the absorption without the need for any unwanted glucose ingestion. iNOXsulin-7™ uses time released nitric oxide boosters and insulin potentiators to effectively shuttle the creatine into the muscle tissue during your "window of opportunity" that exists directly prior to and immediately after your workout. You can also expect incredible pumps from the NO boosting complex that will help increase your energy levels in the gym.

It Has 4 Forms of Creatine:
Storm® uses 4 diverse forms of creatine to form the foundation for this advanced formula that can help saturate your muscle tissue like no other. Storm® contains some of the most technologically advanced forms of creatine, including magnesium creatine chelate, dicreatine malate and tricreatine malate for superior uptake. We didn't forget creatine monohydrate, the tried and true form that has produced proven results time and time again. Introducing these four distinct forms into your system will allow for a continuous flood of creatine into your muscle tissue for sustained benefits throughout the day.
Product name:
Storm
Container size:
750-836 g (depending on flavor)
Serving size:
~10 g
Servings per container:
80
Supplement facts:
per portion (~10 g)
amount
%DV
Hypervol Complex™:
Creatine Monohydrate, DiCreatine Malate, TriCreatine Matrix (TCM) (Creatine Gluconate, Creatine AKG, Creatine Orotate), Creatine MagnaPower® (Magnesium Creatine Chelate)
5000 mg
*
INOXsulin-7™:
L-Taurine, Citrulline Malate, Arginine AKG, Carnosyn® Beta-Alanine, Alpha Lipoic Acid, 4-Hydroxyisoleucine
3750 mg
*
Use as volumizing supplement to achieve desired cell volumizing effects. Mix 10 oz of cold water with 1 scoop. For best results, take one serving 30 minutes before you workout and one serving within 30 minutes after your workout.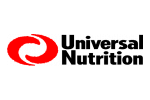 Universal is a well known among bodybuilders manufacturer of nutritional supplements and diet supplements. The company offers a wide range of amino-acid supplements, vitamin and mineral supplements complexes, energy bars, protein supplements, gainers, recovery supplements and supplements supporting fat burning and muscle building.