Brand:
| | | |
| --- | --- | --- |
| Availability: | | Out Of Stock |
| Buy for points: | | 76300 |
Notify me of availability
Specification:
Strength
Mass
Endurance
Health
Many people don´t realize the crucial effects that overall health supplements can play on their training. Without the essential nutrients your body needs to survive and flourish, it cannot build a strong foundation that is so crucial to lean mass gains. Orange OxiMega™ Kit was designed to help promote a healthful foundation on which to base your training, diet and supplementation. Coupled together with Orange TRIad™, you will have your omegas, vitamins, minerals, fruit, vegetables, digestive support, immune support, joint support, and cardiovascular support.
Key Attributes of Orange OxiMega Greens:
► Great Spearmint Flavor
► Natural Nitrate Donor Complex for Cardiovascular Health
► NO Artificial Sweeteners, Flavors or Colors
► Added Enzymes & Probiotics for Maximum Absorption
► High in Natural Anti-Oxidants for Enhanced Performance Support
Orange OxiMega™ Greens
is a true sports greens product. This is no ordinary greens product; it has additional complexes geared towards real athletes. The "Cardiovascular Complex" is full of nitrate donor vegetables, including a powerful dose of red beet root, which has been suggested to increase endurance and support nitric oxide levels in exercising humans.* The key to these vegetables are the nitrates that are found in them and illicit this effect when they come in contact with the human tongue and GI tract. The enzyme, probiotic and anti-oxidant blends may promote the body's ability to absorb and utilize the highest level of nutrients from your diet and supplementation for maximum results.* Not only is this greens formulation healthful, but it tastes delicious too with its 100% naturally flavored spearmint without the use of any artificial
sweeteners
, flavors or colors (the product will mix a dark green/brown color due to the high level of red beet root in the formula).
Establish a STRONG foundation for maximum gains in the GYM and in LIFE with Orange OxiMega™
Product name:
Orange OxiMega Greens
Container size:
327 g
Serving size:
5.45 g (one scoop)
Servings per container:
60
OxiMega Greens Supplement facts:
per portion (5.45 g)
amount
%DV
Barley Grass Juice Powder
750 mg
-
Wheat Grass Juice Extract
50 mg
-
Wheat Sprout Powder
50 mg
-
Nova Scotia Dulse
50 mg
-
Chlorella (Japanese Cracked Cell)
250 mg
-
Spirulina
250 mg
-
Lecithin (Soy)
900 mg
-
Oat Betaglucan
750 mg
-
Apple Fiber Pectin
125 mg
-
Ginkgo Biloba
13 mg
-
Aloe Leaf Powder
25 mg
-
Atlantic Kelp Powder
8 mg
-
Citric Acid
18 mg
-
Spearmint
15 mg
-
Concord Grape Powder
13 mg
-
Brown Rice Bran
100 mg
-
Milk Thistle Seed Extract (80% Silymarin)
38 mg
-
Bee Pollen
25 mg
-
Royal Jelly
25 mg
-
Barley Malt (Sprouted)
100 mg
-
Green Tea Extract (80%)(Decaffeinated)
50 mg
-
Quercetin 98%
50 mg
-
Polygonum Cuspidatum (Trans-Resveratrol 50%)
25 mg
-
Acerola (Malpighia Glabra)
13 mg
-
Suma Powder
25 mg
-
Bilberry
13 mg
-
Turmeric Rhizome (85% Curcumionoids) Extract
25 mg
-
Stevia
15 mg
-
Natural Orange Flavor
10 mg
-
Eleuthero Root
13 mg
-
Cinnamon Powder
13 mg
-
Anti-Oxidant Complex™:
Raspberry, Strawberry, Pomegranate, Cranberry, Blueberry, Acai, Green Tea Extract (Decaffeinated) And Mangosteen
390 mg
-
Cardiovascular Complex (Nitrate Donors)™:
Red Beet Root Powder, Carrot, Spinach, Cauliflower, Broccoli, Kale And Parsley
1060 mg
-
Enzyme Blend™:
Bromelain (80 GDU/GM) Papain, Protease, Amylase, Lipase, Cellulase And Lactase
100 mg
-
Probiotic (Dairy Free) Blend™:
Lactobacillus Acidophilus (8.0 BILL), Bifidobacterium Longum (4.0 BILL), Lactobacillus Casei (2.0 BILL), Lactobacillus Rhamnosus (2.0 BILL)
100 mg
-
Take 1-2 scoops with breakfast or spread throughout the day. Mix 1-2 scoops with 3-6 ounces of cold water. Consume at least 1 gallon of water per day.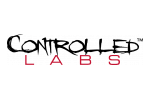 CONTROLLED LABS is an American manufacturer of nutritional supplements and diet supplements for people doing different sports. The company manufactures products, that speed up the growth of muscle tissue and increase energy during workouts. In their offer you can find protein supplements and supplements of linoleic acid, which increases testosterone levels, and helps to loose weight and it is anti-catabolic. Also there are products containing creatine or its cheaper alternative - glycerol. Brand CONTROLLED LABS is very popularity especially among bodybuilders.