Shipping from £ 3.92 in 24h!
Brand:
Availability:
UK Stock
Buy for points:
125300
Specification:
Strength
Endurance
Fat loss
Regeneration
Increases the synthesis of new muscle tissue and repair
Rapidly reduces body fat
Improves energy levels
Improves sleep patterns and makes for less unintended awakenings allowing better REM-stage sleep
Builds stronger bones, tendons, and ligaments
May maintain healthy sexual functions
Helps to improve the quality of hair, skin, and nails
Time after time Blackstone Labs has released products that make an impact on bodybuilders from across the globe. If you thought our pro-hormones and pre-workout products were intense we have outdone ourselves with our latest creation. Introducing GROWTH – the first clinically proven formula to naturally increase growth hormone production within minutes after swallowing your first pill.
Normally we would tell you to run and hide from OTC products claiming to increase natural GH production. That's because the industry has never produced one that actually works. That was until now. At
Blackstone Labs
we deliver products that back up our claims and this one is no different. You want to stop calling or emailing "your guy" to get a few kits of underground HGH? Now is your chance to get the
same
great product you had to be sneaky to acquire, but with the safety and guarantee that nothing is under dosed or requires a safe email to stay under the radar.
A few years back a compound hit the bodybuilding scene with a lot of promise. It had great scientific research to back it up. That compound's name was L-Dopa. As you may know, L-Dopa could never duplicate its scientific performance in the real world. For one reason: L-Dopa could never cross the blood brain barrier...it would get absorbed in the blood stream and all hope of increased HGH production was lost! In order for the brain to turn L-Dopa into dopamine and therefore shoot HGH levels through the roof, this major obstacle had to be overcome. At Blackstone Labs we knew if we could come up with a bioavailable form of L-Dopa that had the ability to cross the blood/brain barrier it would help bodybuilders everywhere increase natural HGH release, natural testosterone production, build muscle, lose body fat and sleep like a rock.
Well, you will be glad when you hear we have succeeded! But, we totally skipped the L-Dopa part and discovered a brand new compound that's closely related and is readily available for the body to use! It's called 1-C and it's a game changer. 1-C, or 1-carboxy-2-amino-3-pyrobenzol(3,4 diol), is closely related to L-Dopa. In the past, many supplements touted L-Dopa as the next big thing in the supplement industry, but it failed miserably. In a recent study it was found that 1-C (a natural L-Dopa derivative) increased HGH levels through increasing dopamine levels naturally.
Product name:
Growth
Container size:
90 capsules
Serving size:
3 capsules
Servings per container:
30
Supplement facts:
per portion (3 capsules)
amount
%DV
GROWTH Matrix:
1-Carboxy-2-amino-3-pyrobenzol(3,4diol), 4-(Pyridine-3-carbonylamino), Pikatropin, Velvet Bean Extract, Urtica Dioica, Valerian Root Extract, Piperine, Melatonin, Vitamin D3
2250 mg
-
As a dietary supplement take 3 capsules 30 minutes prior to bedtime.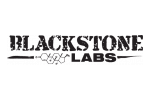 Blackstone Labs is an American manufacturer of dietary supplements and apparel for athletes and amateurs running strength sports. Its offer consists of a wide range of products with a proven formula that is highly appreciated by customers, both men and women.