Brand:
| | | |
| --- | --- | --- |
| Availability: | | Discontinued |
| Buy for points: | | 139300 |
Specification:
Mass
Endurance
Fat loss
Concentration
Tri-Action Liquid & Dual Microtab Liqrush™ Caps
Redline® Ultra Hardcore's Tri-Action, Liquid & Microtab Delivery innovation is Biotechnology exclusive to VPX. First, the clear faster acting liquid delivers sub-micron active compounds into your body within seconds. With a high speed shearing blade process VPX reduces active particles to a weight of less than one micron. These advanced liquid phase pharmacokinetics result in ultra-fast absorption. After the liquid actives are released, the specially engineered Black Microtabs bypass the high acid (low pH) environment of the stomach, consequently, minimizing digestive degradation. The high pH alkaline environment of the intestines trigger the Black Microtabs to burst open and go to work within minutes to flood the body with potent fat incinerating factors. When all other fat burners fail, Redline® Ultra Hardcore™ Blue Microtabs release steadily into the system for up to three hours as proven by dissolution studies in VPX's state of the art laboratories! Redline® Ultra Hardcore unleashes: "The world's most cutting edge active compounds infused into the world's most cutting edge Tri-Action delivery system!" By volume and by design VPX has developed the most advanced liquid fat incineration innovations in the history of sports and performance nutrition! Redline Ultra Hardcore is so advanced, yet, can be easily understood by the trademarked mantra: Faster Acting! Stronger Stacking! Longer Lasting!™ Look for Jack Owoc's Muscle, Appearance and Performance Enhancing Substances™ book coming soon: vpxsports.com
Product name:
Redline Ultra Hardcore
Container size:
132 capsules
Serving size:
3 capsules
Servings per container:
44
Supplement facts:
per portion (3 capsules)
amount
%DV
Fat Catabolizor™ & β-3Potentiator:
Caffeine Anhydrous (97mg), Trans-Resveratrol (Polygonum Cuspidatum) (Root), 1,3,N-Dipropyl-7-Propargylxanthine, Isopropyloctopamine, 3'-5'-CAMP (3'-5'-Cyclic Adenosine Monophosphate), Toothed Clubmoss (Huperzia Serrata) (Leaves) [Std. To 1% Huperzine A]
127 mg
-
Iphoric® Potent Methyl β-PEA Matrix:
R-Beta-Methylphenylethylamine HCL
105 mg
-
NorEpiphex™ α2-Andregenic-l Tri-Yohimbe Complex + M-MAOxidizor-l™:
Yohimbe (Coryanthe Yohimbe) (Bark) [Std. To Yohimbine HCL], Yohimbe (Coryanthe Yohimbe) (Bark) [Std. To 11-Hydroxy Yohimbine], Yohimbe (Coryanthe Yohimbe) (Bark) [Std. To Alpha Yohimbine HCL], Barley (Hordeum Vulgare) (Bud) [Std. To Hordenine HCL], Olive Leaf Extract (Olea Europaea) [Std. To Hydroxytyrosol]
2250 mcg
-
As a dietary supplement, the maximum recommended serving is three REDLINE ULTRA HARDCORE® capsules. However, begin use with one to two REDLINE ULTRA HARDCORE® capsules daily to assess tolerance. Never exceed more than three total capsules daily or in a single dose. As a dietary supplement take REDLINE ULTRA HARDCORE® upon awakening.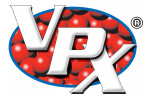 VPX SPORTS is one of the leading manufacturers of diet supplements and sports nutrition. In the wide offer of the company an important place have high-quality protein-carbohydrate supplements that speed up the building of muscle tissue. Brand is also known for the production of pre-workout supplements that stimulate the body and increase the endurance of an athlete, which allows you to achieve much better results. Among the VPX SPORTS products there can be also be found supplements speeding up the fat burning, also with the multi-phase action. The company is known for its innovative solutions, including the introduction to the market the first CMF protein.