Brand:
| | | |
| --- | --- | --- |
| Availability: | | Discontinued |
| Buy for points: | | 90300 |
Specification:
Strength
Endurance
Fat loss
Concentration
Increases metabolic capacity and decreases calorie burning, resulting in rapid weight loss.
Enhances alertness, clarity and mental focus.
Heightens your sense of well being, giving you a euphoric feeling.
Instantly gives you long lasting energy.
Metabolizes fat by hyper activating your thyroid using the new 3,5, Diiodo-L-Thyrozine compound.
Reduces your hunger pains and curb constant cravings.
Amplifies cathecolamine levels to induce lipolysis.
HyperLean FX7 by Nova Body Science, is the ultimate fat burner and weight loss supplement that gives you 7+ hours of energy! HyperLean FX7 will change the way you look and feel about yourself! If you're serious about losing weight, then you need to get serious about your diet plan! With HyperLean FX7, you will be receiving a new class of compounds with unrivaled power that will redefine your body! Obtain a lean, athletic, healthy physique in the shortest amount of time possible with HyperLean FX7!
Product name:
Hyperlean FX7
Container size:
60 capsules
Serving size:
1 capsule
Servings per container:
60
Supplement facts:
per 1 capsule
amount
%DV
HyperMax™ (proprietary blend):
Black Tea P.E. 20% (Theaflavins), Caffeine Anhydrous, β-Phenethylamine HCl, 4-Hydroxy-Phenethylamine, (3H)-Rawolscine, Synephrine HCl, Peppermint (menta piperita)
325 mg
*
ThyroX™ (proprietary blend):
N,N-dimethyltyramine, 3,5-Diiodo-L-Thyronine, Tyrosine
125 mg
*
NeuroCore™ (proprietary blend):
Sulbutiamine, Thiamine Disulfide, 5-Hydroxy-L-Tryptophan
85 mg
*
Use in serving sizes of 1 capsule according to product directions. Do not begin use of this or any product before reading and complying with the entire product packaging.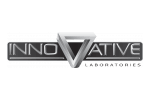 INNOVATIVE DIET LABS is a leading manufacturer of cutting edge thermogenics and diet products.