Shipping from £ 3.92 in 24h!
Brand:
Availability:
UK Stock
Buy for points:
160300
Specification:
Strength
Mass
Endurance
Regeneration
The Most Scientifically Advanced Nutraceutical Formulation for Testosterone Enhancement!
Contains Bulbine Natalensis Extract, Sodium D-aspartic Acid, Tribulus Terrestris Extract (Protodioscin), Turkesterone, 6-Keto-Diosgenin, and 5-Methyl-7-Methoxyflavone
For all Men to Support Enhanced Testosterone Levels
Bulasterone™ was developed for bodybuilders, strength athletes, and general fitness enthusiasts to promote the muscle building effects associated with optimal testosterone levels.
Bulasterone is a quite exceptional muscle-building supplement that has just recently been introduced to the bodybuilding community. Bulasterone contains an ingredient formulation designed to target several pathways known to support anabolic and anti-catabolic activity associated with the development of enhanced muscle and strength. The Bulasterone formulation begins with Bulbine natalensis extract, which is joined by numerous, highly potent anabolic and anti-catabolic muscle-building compounds.
Product name:
Bulasterone
Container size:
150 tablets
Serving size:
1-3 tablets
Servings per container:
50-150
Supplement facts:
per 1 tablet
amount
%DV
Rapid Release Testosterone Booster featuring Explotab & Methocel Sustained Release Technology:
Sodium D-Aspartic Acid, Bulbine Natalensis 100:1 Extract (Plant), Tribulus Terrestris Extract 90% Steroidal Saponins (60% Protodioscin), (Fruit), Dehydroepiandrosterone, Rhaponticum Carthamoides 98% Extract (Root), 25R Spirostan-5a-diol-6-one-3-one Decanoate, 5-Methyl-7-Methoxyflavone, Quebracho Blanco Extract (Bark)
1550 mg
-
Take 1-3 tablets in the morning and 1-3 tablets after lunch or prior to training. Do not exceed 9 tablets in any 24 hour period.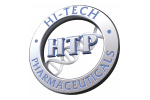 The company Hi-Tech Pharmaceuticals was founded 1994 and it has grown to be a leader in the industry. It creates, manufactures and sells high-quality herbal products sold by the large, major retailers across the United States. The company has 45 supplements that develop muscle and strength, fat loss, sexual performance and healthcare. All products are aimed at improving life-quality and our supplements have unmatched in quality and efficacy. All their products are designed to improve the quality of life, and supplements are second to none in terms of quality and effectiveness. Hi-tech is a response to the needs of women and men, from active lifestyle to good sports condition. Hi-Tech Pharmaceuticals produces better products than the competition. Try it and you will not be disappointed.