Shipping from £ 4.33 in 24h!
Brand:
Availability:
UK Stock
Buy for points:
111300
Specification:
Endurance
Fat loss
Concentration
Regeneration
Athletes know better than to chug a sugary energy drink, or a fat-loaded latte. That's why they reach for
Alphamine
, the energy powder designed for athletes and fitness enthusiasts. The combination of
caffeine
and theanine gives users a nice smooth and alert energy for hours.
With the added combination of choline and LCLT, Alphamine goes beyong just an energy and focus drink; It is a quick hitting thermogenic.
Available in many different flavors for any mood: Cotton Candy or Raspberry Lemonade stack great with
High Volume
. Sunrise is perfect for starting your day. Iced Tea to sip on all day long. Or Appletini and Fruit Punch when you need that to fill that fruit craving.
Product name:
Alphamine
Container size:
252 g
Serving size:
3 g (one scoop)
Servings per container:
84
Supplement facts:
per portion (3 g)
amount
%DV
Alphamine FIT Matrix:
1577.5 mg
-
Lean Performance System:
Choline Bitartrate, Alpha-Hydroxy-Isocaproic Acid, Eucommia Ulmoides Leaf (98% Chlorogenic Acid), Olive Leaf (Extracted for Oleuropein)
Ergo-Thermogenic System:
L-Tyrosine, Caffeine Anhydrous, Higenamine HCl
Begin drinking 1 scoop mixed with 4-5 oz water on an empty stomach 15-30 minutes before breakfast for the first two (2) days to assess tolerance. An additional 1 scoop may be taken 5-6 hours later. Once the above steps have been taken, an additional scoop may be added to the morning serving on day 3. DO NOT EXCEED 3 SCOOPS IN ANY 24 HOUR PERIOD. DO NOT USE PRODUCT FOR LONGER THAN 8 WEEKS FOLLOWED BY A SUBSEQUENT 4 WEEK BREAK. Consume at least 124 Fl. Oz. of liquid per day for men and 91 Fl. Oz. of liquid per day for women while taking this product. Under no circumstances should the initial dose be exceeded or the warnings on this bottle be ignored.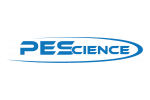 PES products are dietary supplements and supplements designed especially for athletes. From thic company you can buy natural supplements that increase testosterone levels in the body, as well as high quality pre-workout supplements. In their offer are also available products accelerating the fat burning and dietary supplements enhancing the growth of mass and strength, increasing energy and accelerating recovery time.