Shipping from £ 3.92 in 24h!
Brand:
Availability:
UK Stock
Buy for points:
181300
Specification:
Strength
Endurance
Fat loss
Regeneration
CHOOSE
OLYMPUS LABS
PRODUCTS WITH HOLOGRAM!
α and β activator of REV-ERB receptors
Physical effort mimetic
Accelerates the metabolism
Improves management of energy substrates
Increases the expenditure of power
Improves fat and glucose burning
Intensifies the burning of excessive body fat
Reduces accumulation of spare fat
Supports weight control
Extends the result obtained after the completion of reduction
Increases performance and endurance
Speeds up a regeneration after training
Lowers the level of glucose, insulin and leptin
Regulates a lipid profile
Has anti-inflammatory properties
Supports cardiovascular health
Supports adjusting the circadian cycle
Removes the feeling of fear and break down
Improves mood
OLYMPUS UK SRAR1NE is a product containing Ethyl 3-[[(4-chlorophenyl)methyl-[(5-nitrothiophen-2-yl)methyl] amino]methyl]pyrrolidine-1-carboxylate, or 1-Pyrrolidinecarboxylic acid, 3-[[[(4-chlorophenyl)methyl][(5-nitro-2-thienyl)methyl]amino]methyl]-, ethyl ester, abbreviated as SR-9009, a synthetic compound activating α and β receptors REV-ERB.
REV-ERB – composed of two receptors: ERBα-REV and REV-ERBβ a group of nuclear receptors, which are important components of the circadian clock. By playing the role of a regulator of a circadian oscillator feedback loop, it has a significant impact on the course of metabolic processes, exhibited behavior, perception of the world, felt emotions, etc., during the 24 hours.
As a transcription factor of genes involved in the regulation of metabolic processes occurring in the liver, skeletal muscles and adipose tissue, it affects: the metabolism, optimization of energy expenditure, metabolic functions, and thus the functioning of the organism and its health condition.
SR-9009 as an agonist of REV-ERB receptors, it interferes with the expression of genes involved in the lipid and glucose metabolism. By influencing the activity of multiple enzymes, including fatty acid synthase (FAS), carnitine palmitoyl-1B (CPT1B), acyl diglyceride 1 and 2 (DGAT1 and DGAT2), hexokinase 1 (HC1), and pyruvate kinase (PKM2), and increasing the number of mitochondrions, proteins transporting fatty acids 1 (FATP1) and uncoupling proteins 3 (UCP3), it strengthens processes: lipogenesis, beta-oxidation of fatty acids, glycolysis, thermogenesis; increases the transport of fatty acids into skeletal muscles and slows the re-deposition of energy substrates in the form of an additional fat tissue.
Ethyl 3-[[(4-chlorophenyl)methyl-[(5-nitrothiophen-2-yl)methyl]amino]methyl]pyrrolidine-1-carboxylate by increasing the metabolism of lipids and sugars in the liver, skeletal muscles and adipose tissue, reducing a degree of insulin - and leptin-resistance, improving transport of energy substrates, increasing an energy expenditure and reducing re-gathering the additonal fat tissue, it accelerates the reduction of body weight and supports the maintenance of achieved results.
In addition, by raising the number of mitochondrions, improving transformations of energy compounds, and reducing the level of insulin resistance, it improves a physical effort capacity, increases stamina and improves post-workout recovery of the organism.
SR-9009 regulates the level of many indicators of health condition, including glucose, insulin, leptin, total cholesterol and triglycerides. By improving the metabolic profile, it significantly supports the maintenance of good health condition, especially the cardiovascular system and organs and other parts of the system involved in the insulin-carbohydrate economy.
Ethyl 3-[[(4-chlorophenyl)methyl-[(5-nitrothiophen-2-yl)methyl]amino]methyl]pyrrolidine-1-carboxylate by optimizing the level of macrophages and reducing the amount of proinflammatory cytokines IL-6, it exhibits anti-inflammatory properties.
SR-9009 when used properly can be useful to normalize the circadian rhythm and improve psychological well-being, eliminating feelings of anxiety.
OLYMPUS UK SRAR1NE it is a formulation based on stimulating REV-ERB receptors of the physical effort mimetic, which by improving the body's metabolic processes and strengthening the expenditure of energy, it enhances the efficiency of the reduction period. Its ability to intensify changes of energy substrates into energy allows to increase the efficiency and endurance of the organism, and thus to develope training capabilities, especially in the case of endurance sports. Thanks to its regeneration properties, also people who train strength sports can benefit from it.
| | | | |
| --- | --- | --- | --- |
| Product name: | Srar1ne | | |
| Container size: | 90 capsules | | |
| Serving size: | 1 capsule | | |
| Servings per container: | 90 | | |
| Supplement facts: | per 1 capsule | amount | %DV |
| | ethyl-3-(((4-chlorobenzyl)((5-nitrothiophene-2-yl)methyl)amino)methyl)pyrrolidine-1-carboxylate | 7 mg | - |
As a dietary supplement, take 2 caps daily.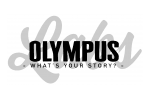 In the mythology, the Greeks believed that Olympus was the domain of the reigning gods high above the clouds. Olympus company was not shaken by winds nor rain, nor snow fall, but the air was outspread clear and cloudless, and over it hovered a radiant whiteness. The summit of Mount Olympus lived and breathed as the meeting place of the gods, strictly restricted to mere mortals. Our products are forged from the mighty thresholds of Olympus from Zeus's galvanizing thunderbolts, hammered with Poseidon's trident to maximize brute strength and condensed ingridients to give us the ultimate products, unknown to man before. Olympus Labs is proud to present a line of products that will turn men into demigods. Olympus Labs is here to finally eradicate its predecessors which used cheap marketing tricks and ideology to make their products seem representative.