Shipping from £ 3.91 in 24h!
Brand:
Availability:
UK Stock
Buy for points:
87500
Specification:
Strength
Endurance
Health
Regeneration
CHOOSE
NOW FOODS
PRODUCTS WITH HOLOGRAM!
Better condition of the movement apparatus
Positive effects on joints
Supports limbs resistance
Reduces inflammations
Everyday protection of joints
For people exposed to injuries
For postmenopausal women
For older people
Pain-killing properties
Essential for healthy bones
NOW FOODS Glucosamine & Chondroitin with MSM is a dietary supplement that contains glucosamine, chondroitin and MSM – it combines three the most common and the most effective nutritional substances for better joints protection.
Triple power of three components
The combination of chondroitin, glucosamine and MSM makes the joints stronger and more resistant to physical effort. It also reduces the possibility of limbs injuries.
The research showed that these components provide vitality and, thanks to some their functions, they support the movement apparatus by improving its structure.
Glucosamine is a building material of connective tissue. It contributes to keeping joint cartilage in good health and to restoring the supply of synovial fluid. The production of glucosamine declines with age.
Pain-killing properties
The primary use of glucosamine in systematic supplementation is the regeneration of joints and cartilage elements as well as the reduction of pain that is caused by excessive burden and intensive physical effort. The possibility of joints damage is very likely to occur as a result of obesity, a diet poor in calcium and different injuries.
Therapeutic properties
It is worth mentioning that glucosamine is a compound which is well tolerated by the human body. Applying glucosamine in form of a sulphate brings the greatest therapeutic properties. This form of glucosamine has the biggest bioavailability and, as a result, almost 90% of active substance reaches the bloodstream. This characteristic is used not only in sport supplementation but also in medical treatment.
Glucosamine sulphate is a basis in treatment of osteoarthritis and mineral losses, which are results not only of injuries but also of age and hormonal changes.
Chondroitin is a mucopolysaccharide that plays an important role in the production of proteoglycans of joint cartilage. It has a very beneficial influence on joints, it increases their mobility and stabilizes the joint space.
Chondroitine sulfuric acid is a main constituent of bone. It is well absorbed from digestive tract and it takes part in metabolism and regeneration of bones. It has a great influence on resistance and efficiency of joints.
Production of synovial fluid
Chondroitin is the most effective in a form of a sulphate. This compound is of great importance because it is responsible for reducing friction between the surfaces of joints. Furthermore, it naturally stimulates the body to production of synovial fluid which is responsible for proper joints function. As a result, the joints structure will not be damaged and the quality and mobility of movements remain at the right level.
MSM – ethylsulfonylmethane (also: methyl sulfone, dimethyl sulfone, methylsulfonylmethane) is an organic sulphur compound, a component of natural food. A natural MSM is obtained as dimethyl sulfone. It is produced by phytoplankton and then it is emitted to the oceanic atmosphere. It is oxidized there to a form of dimethyl sulfoxide (DMSO, also: methylsulfinylmethane, methyl sulfoxide) – a sulphur compound which is a precursor of MSM. During rainfalls, dimethyl sulfoxide gets into the soil and then it is drawn by plants.
The combination of two components with MSM
It is of great importance in regeneration of cartilage tissue in joints. Together with glucosamine and chondroitin, it makes the joints more flexible and improves their functions.
Multidirectional effects
It activates the insulin production by the pancreas and the choline production by the liver. This accelerates the metabolism of carbohydrates and the process of wound healing.
It improves the regulation of the body's acid-base balance and prevents tumors which develop in acid environment, by oxygen deficiency. It improves lung functions and increases the oxygenation of blood. MSM protects the protoplasm (the living content of a cell) from damage and it purifies the blood of parasites.
It neutralizes the free radicals, has protective properties and prevents the aging of joint cartilage. It increases the antioxidant effectiveness of polyphenols and other antioxidants.
Pain-killing properties
The most important characteristics of MSM are its pain-killing-properties. It reduces pain impulse transmission along nerve fibres and lowers pressure in cells. When an inflammation occurs in the cells of fibrocartilage, the pressure increases, the cells swell up and become stiff, which results in swelling and pain outside them.
MSM brings back the flexibility and permeability of cell walls, which results in better flow of interstitial fluids. The harmful substances (in a form of lactic acid or other toxins) are removed from the cells and the regenerating, nutritional substances may be then absorbed. As a result, the pressure in the tissue cells is balanced and the pain is reduced or even the source of pain is eliminated. Such a characteristic is of great importance among older people and sportsmen (due to injuries).
To sum it all up, the dietary supplement NOW FOODS Glucosamine & Chondroitin with MSM has a positive influence on regeneration of bones and connections between them. The research on glucosamine and chondroitin demonstrated that the combination may delay the progression of disease by osteoporosis of knee.
The combination of glucosamine and chondroitin guarantees the multidirectional improvement of joints regeneration rate and increases the resistance of cartilage and bones to microdamages.
The authors of the newest research have found that the combination of supplements applied at an early stage of the disease may increase the chances of positive result.
| | | | |
| --- | --- | --- | --- |
| Product name: | Glucosamine & Chondroitin with MSM | | |
| Container size: | 180 capsules | | |
| Serving size: | 3 capsules | | |
| Servings per container: | 60 | | |
| Supplement facts: | per portion (3 capsules) | amount | %DV |
| | Glucosamine Sulfate (from 1,500 mg Glucosamine Potassium Sulfate Complex) | 1100 mg | - |
| | Chondroitin Sodium Sulfate (from Bovine Cartilage) | 1200 mg | - |
| | MSM (Methylsulphonylmethane) | 300 mg | - |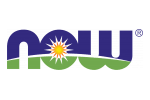 Now Foods is a company with years of experience in the industry that offers a wide range of nutrients and dietary supplements. Brand is known for its high-quality products designed for hair and nails and supplements supporting the immune system. The offer includes the antioxidant supplements, antibacterial supplements, reducing appetite supplements, products supporting the reduction of body fat and improving digestion. All products are made from natural ingredients.