Shipping from £ 3.92 in 24h!
Brand:
Availability:
UK Stock
Buy for points:
66500
Specification:
Strength
Mass
Endurance
Regeneration
Synergistic Creatine Formula
Convenient and Potent Capsule Delivery
Improved Strength and Stamina
Enhance Performance and Muscle Recovery
CONTROLLED LABS has responded to customer demand and the result: Green BULGE new and improved, delivering a synergistic formula you can actually feel working during your workouts. The exclusive stimulant-free HyperBULGE complex features Curcuminoids, GYMnemic Acid, and more.... boosting performance while taking muscle recovery / regeneration to the next level. The HyperCRE complex features a potent combination of patented Magnesium Creatine Chelate and 2CM (Dicreatine Malate), beneficial during both anaerobic and aerobic workouts and involved in the efficient production and utilization of ATP. Featuring clinically proven active ingredients and potent B Vitamins, this exclusive formula also has oxygen-sparing effects and helps optimize mitochondrial function to directly and indirectly boost performance during your workout or cardio session.
Discover what many natural athletes already know.... Green BULGE DELIVERS!
Product name:
Green Bulge
Container size:
150 capsules
Serving size:
5 capsules
Servings per container:
30
Supplement facts:
per portion (5 capsules)
amount
%DV
Vitamin B6 (as pyridoxal 5 phosphate)
75 mg
3750%
Vitamin B12 (as Methylcobalamin)
1000 mcg
16666%
HyperCre Complex™:
Magnesium Creatine Chelate (Creatine MagnaPower)(2000mg), Patented Dicreatine Malate (500mg)
2500 mg
-
HyperBulge Complex™:
Turmeric Root Extract, Gymnema Sylvestre (Extracted for 25% Gymnemic Acid), Orotic Acid, L-Norvaline and K-RALA
864 mg
-
Take 5 capsules 45-60 minutes prior to your workout and on non-workout days. If you weigh in excess of 225 pounds increase your dosage to 7 capsules.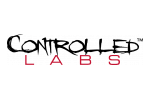 CONTROLLED LABS is an American manufacturer of nutritional supplements and diet supplements for people doing different sports. The company manufactures products, that speed up the growth of muscle tissue and increase energy during workouts. In their offer you can find protein supplements and supplements of linoleic acid, which increases testosterone levels, and helps to loose weight and it is anti-catabolic. Also there are products containing creatine or its cheaper alternative - glycerol. Brand CONTROLLED LABS is very popularity especially among bodybuilders.