Shipping from £ 3.92 in 24h!
Brand:
| | | |
| --- | --- | --- |
| Availability: | | In Stock |
| Buy for points: | | 41300 |
Specification:
Strength
Mass
Health
Regeneration
A comprehensive formula
Prevents diseases of joints
Reduces a narrowing of the joint space
Supports a movement
Helpful in the treatment of injuries
Glucosamine Pro is a dietary supplement containing a strong combination of the best three components (glucosamine sulfate, chondroitin sulfate, MSM) of the highest quality and purity, dedicated to more efficient synthesis of proteoglycans, which contribute to the regeneration and improvement of joints functioning. Contained in the product glucosamine sulfate is obtained (extracted) from chitin – a polysaccharide of glucose, which is a building material of the external skeletons of arthropods (and not only). Chondroitin sulfate is produced from bovine cartilage and has the purity of 90% or more, confirmed by laboratory tests. Methylsulfonylmethane (MSM), which is an organic sulfur compound, confirmed by extensive specialistic studies.
Glucosamine – is an organic chemical compound that occurs naturally in the organism as a building block of compounds present in the articular cartilage – proteoglycans and glycosaminoglycans. The articular cartilage is a cartilage, which covers surfaces of bones contacting with each other, prevents them from abrasion, is resistant to friction and facilitates sliding. Greater stress on joints associated with a large physical exertion, overweight, as well as the aging of the organism, are factors which reduce the amount of produced glucosamine. Deficiencies of this compound disturb the proper functioning of joints. Crawfish, shrimps, crabs and clams are a natural source of glucosamine. In some researches, glucosamine served with chondroitin to reduce a narrowing of the joint space – a medical condition often causing pain.
Chondroitin – an organic chemical compound from the group of glycosaminoglycans, which is one of the major components of the articular cartilage. It affects the maintenance of stability and strength of the joints.
MSM (methylsulfonylmethane, dimethylsulfone) – an organic sulfur compound playing a structural role. It is necessary for the preparation of compounds essential for a proper functioning of the connective tissue. Special properties are attributed to the MSM in the case of allergic inflammations of the connective tissue. During studies, MSM showed anti-inflammatory and antioxidant properties, and improved the efficiency of the movement.
| | | | |
| --- | --- | --- | --- |
| Product name: | Glucosamine Pro | | |
| Container size: | 60 tablets | | |
| Serving size: | 2 tablets | | |
| Daily servings per container: | 30 | | |
| Supplement facts: | per daily portion (2 tablets) | amount | %RDA |
| | Glucosamine sulfate | 1600 mg | - |
| | Chondroitin sulfate | 400 mg | - |
| | Methylsulfonylmethane (MSM) | 200 mg | - |
Take 2 tablets daily, preferably with meals.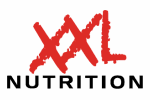 XXL NUTRITION are a high-quality dietary supplements and sports supplements, especially for bodybuilders. The wide range of the company products includes carbohydrate-protein supplements, amino acids, glutamine and creatine. There are also testosterone boosters, supplements supporting burning of fat, protein bars and caffeinated isotonic and energy drinks.